Alien: Isolation lidera las nominaciones a los premios BAFTA
Rufus Hound será el presentador.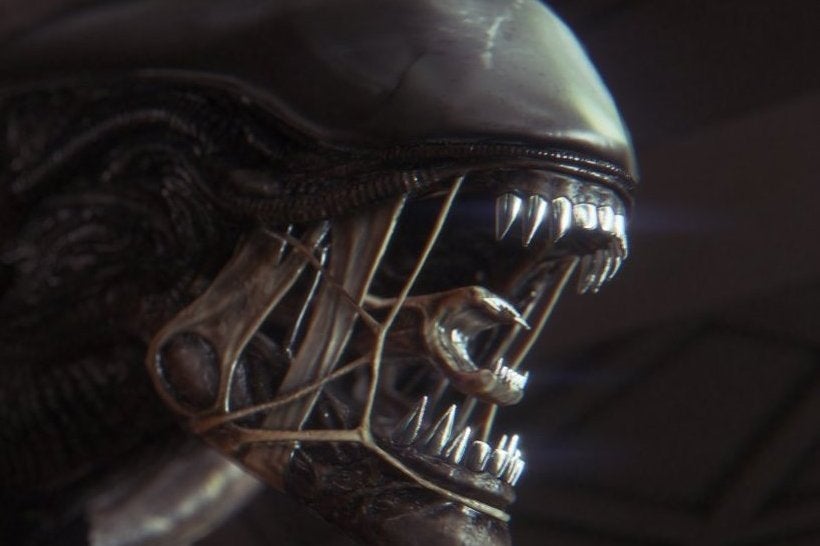 Alien: Isolation lidera la carrera para los próximos premios BAFTA Game Awards con seis nominaciones, más que ningún otro juego.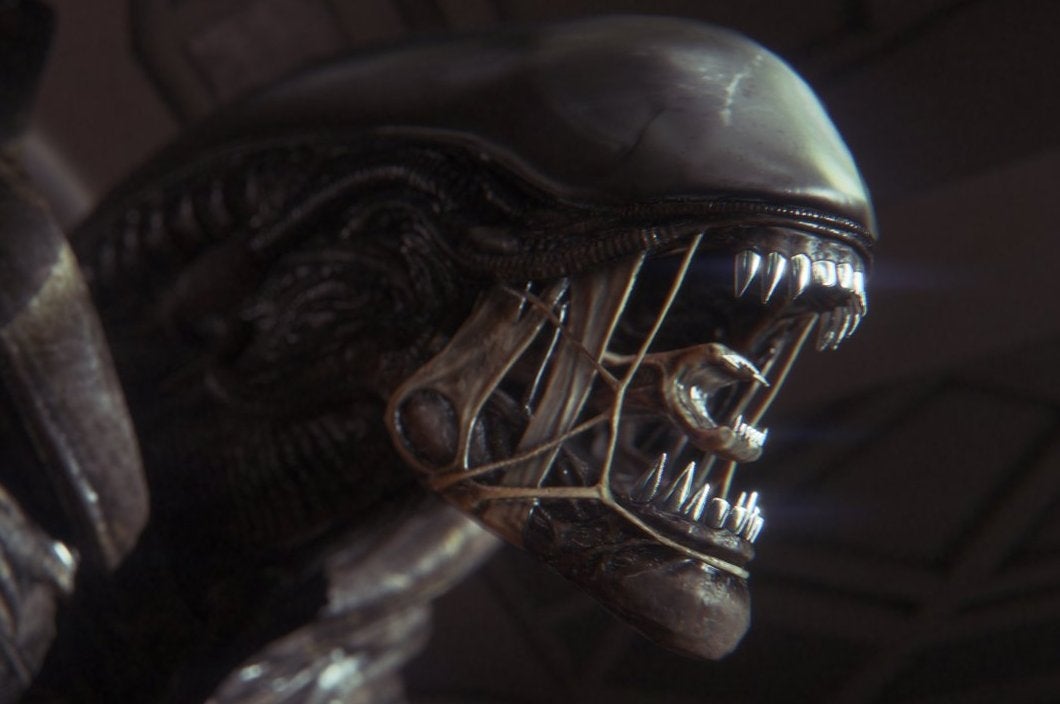 El fabuloso juego de terror y supervivencia de The Creative Assembly está nominado en las categorías a mejor juego, mejor juego británico, mejor diseño, juego más innovador, mejor música y mejor diseño sonoro.
A mejor juego también están nominados Destiny, Dragon Age: Inquisition, Mario Kart 8, Middle-earth: Shadow of Mordor y Monument Valley.
Tras Alien: Isolation, el juego que acumula más nominaciones es Far Cry 4, con posibilidades en Mejor arte, diseño, música, historia e intérprete.
Monument Valley también tiene cinco nominaciones, en este caso a mejor arte, mejor juego, juego británico, juego móvil e IP original.
Los premios se estrenarán el próximo jueves 12 de marzo en el London's Tobacco Dock, durante el primer día de la EGX Rezzed, y se retransmitirán en directo vía Twitch.
El actor y comediante Rufus Hound será en esta ocasión el encargado de presentar los premios, sustituyendo a Dara Ó Briain.
A continuación tenéis la lista completa de nominaciones:
Artistic Achievement
ASSASSIN'S CREED UNITY - Ubisoft/Ubisoft
FAR CRY 4 Jean-Alexis Doyon, David Wilkinson, Scott Mitchell- Ubisoft/Ubisoft
HOHOKUM - Honeyslug/Sony Computer Entertainment Europe
LUMINO CITY - State of Play Games/State of Play Games
MONUMENT VALLEY - ustwo Games/ustwo Studio
VALIANT HEARTS Paul Tumelaire, Ghislain Avrillon, Laurent Labouille - Ubisoft/Ubisoft
Audio Achievement
ALIEN: ISOLATION - Creative Assembly/SEGA
THE BANNER SAGA Austin Wintory, Michael Theiler, Peret Von Sturmer - Stoic Studios/Versus Evil
CALL OF DUTY: ADVANCED WARFARE - Sledgehammer Games/Activision
DISNEY FANTASIA: MUSIC EVOLVED - Disney Interactive Studios and Harmonix Music Systems/Disney Interactive Studios
MARIO KART 8 - Nintendo/Nintendo
THE SAILOR'S DREAM - Simogo/Simogo
Best Game
ALIEN: ISOLATION - Creative Assembly/SEGA
DESTINY - Bungie/Activision
DRAGON AGE: INQUISITION - BioWare/Electronic Arts
MARIO KART 8 - Nintendo/Nintendo
MIDDLE-EARTH: SHADOW OF MORDOR - Monolith Productions/Warner Bros. Interactive Entertainment
MONUMENT VALLEY - ustwo Games/ustwo Studio
British Game
80 DAYS Joseph Humfrey, Jon Ingold, Jaume Fabregat Vilella - Inkle/Inkle, Profile Books
ALIEN: ISOLATION - Creative Assembly/SEGA
FORZA HORIZON 2 - Playground Games/Microsoft Studios
GEOMETRY WARS 3: DIMENSIONS - Lucid Games/Sierra
LUMINO CITY - State of Play Games/State of Play Games
MONUMENT VALLEY - Ustwo Games/Ustwo Studio
Debut Game
THE BANNER SAGA John Watson, Alex Thomas, Arnie Jorgensen - Stoic Studios/Versus Evil
COUNTERSPY - Dynamighty/Sony Computer Entertainment Europe
HITMAN GO Daniel Lutz - Square Enix Montréal/Square Enix
NEVER ALONE (KISIMA INGITCHUNA) - Upper One Games/E-Line Media
SHOVEL KNIGHT - Yacht Club Games/Yacht Club Games
THE VANISHING OF ETHAN CARTER Adrian Chmielarz, Andrzej Poznanski, Michal Kosieradzki - The Astronauts/The Astronauts, Nordic Games
Family
THE LEGO MOVIE VIDEOGAME - TT Games/Warner Bros. Interactive Entertainment
LITTLEBIGPLANET 3 Pete Smith, Paul Porter, Darius Sardeghian - Sumo Digital and XDev Studio Europe/Sony Computer Entertainment Europe
MINECRAFT: CONSOLE EDITIONS - Mojang/4J Studios/Microsoft Studios
MARIO KART 8 - Nintendo/Nintendo
SKYLANDERS TRAP TEAM - Toys for Bob, Vicarious Visions/Activision
TWELVE A DOZEN - Bossa Studios/Bossa Studios
Game Design
ALIEN: ISOLATION - Creative Assembly/SEGA
DESTINY - Bungie/Activision
FAR CRY 4 Patrik Methe, Cedric Decelle, Andrea Zanini - Ubisoft/Ubisoft
HEARTHSTONE: HEROES OF WARCRAFT - Blizzard Entertainment/Blizzard Entertainment
MIDDLE-EARTH: SHADOW OF MORDOR - Monolith Productions/Warner Bros. Interactive Entertainment
THREES Asher Vollmer, Greg Wohlwend, Jimmy Hinson - Sirvo/Sirvo
Game Innovation
80 DAYS Joseph Humfrey, Jon Ingold - Inkle/Inkle, Profile Books
ALIEN: ISOLATION - Creative Assembly/SEGA
LUMINO CITY - State of Play Games/State of Play Games
MIDDLE-EARTH: SHADOW OF MORDOR - Monolith Productions/Warner Bros. Interactive Entertainment
TITANFALL Steve Fukuda, Richard Baker, Vince Zampella - Respawn/Electronic Arts
THE VANISHING OF ETHAN CARTER - The Astronauts/ The Astronauts, Nordic Games
Mobile & Handheld
80 DAYS Joseph Humfrey, Jon Ingold, Jaume Fabregat Vilella - Inkle/Inkle, Profile Books
HEARTHSTONE: HEROES OF WARCRAFT - Blizzard Entertainment/Blizzard Entertainment
HITMAN GO Daniel Lutz - Square Enix Montréal/Square Enix
MONUMENT VALLEY - Ustwo Games/Ustwo Studio
THREES Asher Vollmer, Greg Wohlwend, Jimmy Hinson - Sirvo/Sirvo
THE WALKING DEAD: SEASON 2 - Telltale Games/Telltale Games
Multiplayer
CALL OF DUTY: ADVANCED WARFARE - Sledgehammer Games/Activision
HEARTHSTONE: HEROES OF WARCRAFT - Blizzard Entertainment/Blizzard Entertainment
DESTINY - Bungie/Activision
MARIO KART 8 - Nintendo/Nintendo
MINECRAFT: CONSOLE EDITIONS - Mojang/4J Studios/Microsoft Studios
TITANFALL Steve Fukuda, Richard Baker, Vince Zampella - Respawn/Electronic Arts
Music
ALIEN: ISOLATION - Creative Assembly/SEGA
THE BANNER SAGA - Stoic Studios/Plan of Attack
DISNEY FANTASIA: MUSIC EVOLVED - Disney Interactive Studios and Harmonix Music Systems/Disney Interactive Studios
FAR CRY 4 Cliff Martinez, Tony Gronick, Jerome Angelot - Ubisoft/Ubisoft
MIDDLE-EARTH: SHADOW OF MORDOR - Monolith Productions/Warner Bros. Interactive Entertainment
THE SAILOR'S DREAM - Simogo/Simogo
Original Property
KALIMBA - Press Play/Microsoft Studios
MONUMENT VALLEY - Ustwo Games/Ustwo Studio
SUNSET OVERDRIVE - Insomniac/Microsoft Studios
TITANFALL Steve Fukuda, Richard Baker, Vince Zampella - Respawn/Electronic Arts
VALIANT HEARTS Yoan Fanise, Paul Tumelaire, Simon Choquet - Ubisoft/Ubisoft
THE VANISHING OF ETHAN CARTER Adrian Chmielarz, Andrzei Poznanski, Michel Kosieradzki - The Astronauts/The Astronauts, Nordic Games
Performer
ADAM HARRINGTON Bigby Wolf in The Wolf Among Us
ASHLEY JOHNSON Ellie in The Last of Us: Left Behind
KEVIN SPACEY Jonathan Irons in Call of Duty: Advanced Warfare
LOGAN CUNNINGHAM Transistor in Transistor
MELISSA HUTCHISON Clementine in The Walking Dead: Season 2
TROY BAKER Pagan Min in Far Cry 4
Persistent Game
DESTINY - Bungie/Activision
EVE ONLINE - PHOEBE - CCP Games/ CCP Games
LEAGUE OF LEGENDS - Riot Games/Riot Games
RUNESCAPE - Jagex/Jagex
WORLD OF WARCRAFT: WARLORDS OF DRAENOR - Blizzard Entertainment/Blizzard Entertainment
WORLD OF TANKS - Wargaming.net/Wargaming.net
Sport
FIFA 15 - EA Sports/Electronic Arts
FOOTBALL MANAGER 2015 - Sports Interactive/SEGA
FORZA HORIZON 2 - Playground Games/Microsoft Studios
OLLIOLLI John Ribbins, Simon Bennett, Tom Hegarty - Roll7/Roll7
MADDEN NFL 15 - EA Sports/Electronic Arts
TRIALS FUSION Kim Lahti, Antti Ilvessuo, Karri Kiviluoma - Ubisoft/Ubisoft
Story
80 DAYS Joseph Humfrey, Jon Ingold, Meg Jayanth - Inkle/Inkle, Profile Books
BROKEN AGE Tim Shafer - Double Fine Productions/Double Fine Productions
FAR CRY 4 Mark Thompson, Lucien Soulban, Li Kuo - Ubisoft/Ubisoft
THE LAST OF US: LEFT BEHIND Neil Druckmann - Naughty Dog/Sony Computer Entertainment Europe
NEVER ALONE (KISIMA INGITCHUNA) - Upper One Games/E-Line Media
THE WOLF AMONG US - Telltale Games/Telltale Games
BAFTA Ones to Watch Award in association with Dare to Be Digital
CHAMBARA Kevin Wong, Catherine Fox, Alex Faulkner, Esteban Fajardo, Thomas Hoffman - Overly Kinetic
SAGITTARIUS Vivek Deshpande, Anand Navaneetha Raja, Ashik Sharief, Shashank Chavan, Karthireyan Dhandapani - Too Mainstream
DON'T WALK: RUN Niall Taylor, Joseph Grainger, Oliver Reynolds - Duffy, Sean Barron, Alan Taylor - Torque