Disponible el Square Enix Humble Bundle
Con Deus Ex, Thief, Hitman y mucho más.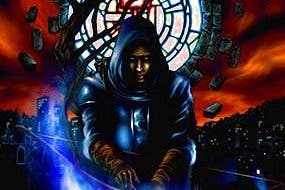 Square Enix y los organizadores del Humble Bundle han unido fuerzas para presentar un nuevo pack de juegos bastante interesante.
Pagando el mínimo, un euro, te llevas Thief Gold, Hitman: Codename 47, Hitman 2: Silent Assassin, Daikatana, Mini Ninjas y Anachronox.
Si decides pagar más de la media (ocho dólares, en estos momentos) consigues también Hitman: Absolution, Deus Ex: Invisible War, Deus Ex: The Fall, Battlestations: Midway y el Nosgoth Veteran Pack.
Finalmente, pagando quince dólares o más, se añaden Deus Ex: Human Revolution Director's Cut, Just Cause 2, Deux Ex: Game of the Year Edition, Kant & Lynch 2: Dog Days y Lara Croft and the Guardian of Light.