Do Not Feed the Monkeys 2099 se lanzará en marzo de 2023
La secuela del juego voyeur de Fictiorama.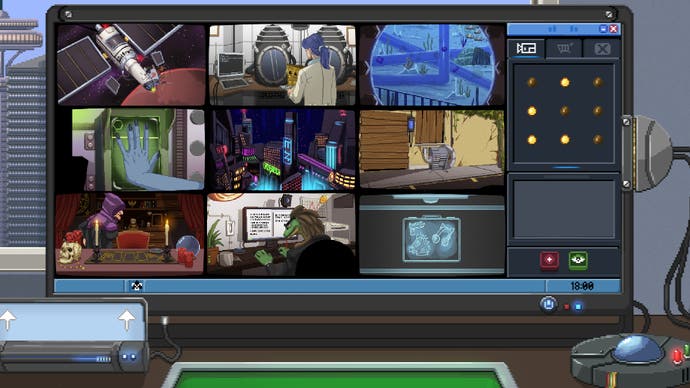 Fictiorama Studios ha anunciado la fecha de lanzamiento de Do Not Feed the Monkeys 2099.
Se trata de la secuela del simulador de voyeur que consiguió tres nominaciones y una mención en los premios IGF 2019.
Como parte del Club de Observación de Primates nos pondremos a los mandos de un software que nos permite espiar a toda clase de sujetos e investigar sus vidas privadas. La única regla es no interferir en los acontecimientos.
La ambientación se pasa a un futuro distópico en el que alienígenas, humanos y robots conviven en planetas patrocinados por megacorporaciones.
Para celebrar el anuncio, el estudio ha publicado una nueva demo gratuita en Steam.
Aquí puedes leer nuestro análisis del original: "Con muchas buenas ideas y una ejecución más irregular, es divertido y se le notan las ganas incluso en los aspectos que no acaban de cuajar."
Do Not Feed the Monkeys 2099 saldrá el 9 de marzo de 2023 en PC.