Desvelada la banda sonora de Need for Speed: Payback
Gorillaz, QOTSA, Bonobo, Run the Jewels...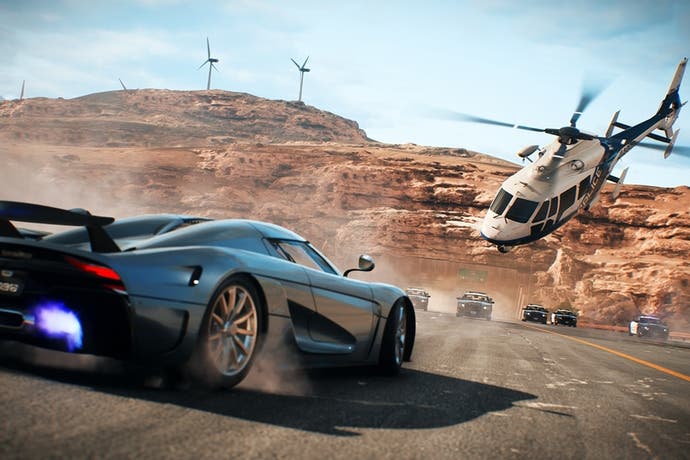 Electronic Arts ha desvelado la banda sonora completa de Need for Speed: Payback.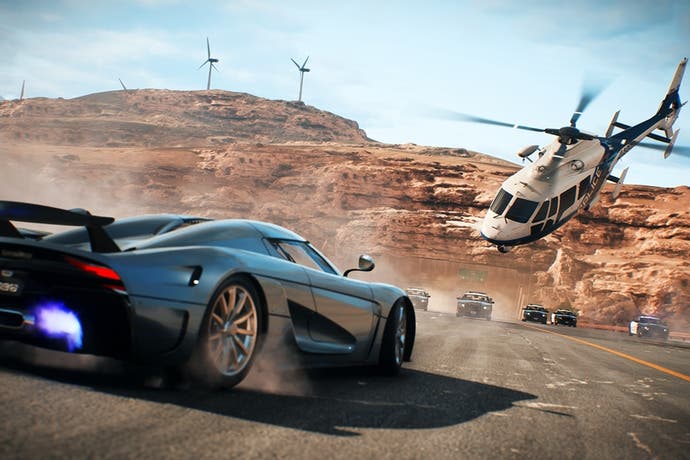 Dependiendo de dónde estemos cambiará la música que se reproducirá: en el garaje habrá música electrónica, en las carreras habrá rock, en los eventos de derrape habrá hip-hop y durante el paseo por el mundo habrá música distinta en función del momento del día y el lugar.
Además de la lista de canciones licenciadas, que podéis ver más abajo, tendrá una composición original de Joe Trapanese, que ha trabajado en películas como The Raid, Tron: Legacy o Straight Outta Compton. Puedes escucharla en esta playlist de Spotify.
Need for Speed: Payback saldrá el 10 de noviembre en PC, PS4 y Xbox One.
Banda sonora de NFS: Payback:
A$AP Ferg: Trap and a Dream feat. Meek Mill
Action Bronson: The Choreographer
Barns Courtney: Kicks
Bite the Buffalo: Enemies
Bonobo: Kerala
Chase & Status and Blossoms: This Moment
DJ Shadow & Nas: Systematic
Duckwrth: MICHUUL.
Flowdan: Original Ragamuffin feat. Wiley
Formation: Buy and Sell
Goodbye June: Liberty Mother
Gorillaz: Ascension feat. Vince Staples
Haikaiss: Raplord feat. Jonas Bento
Ho99o9: City Rejects
Jacob Banks: Unholy War
Jaden Smith: Watch Me
K.Flay: Black Wave
Kano: 3 Wheel-Ups feat. Wiley y Giggs
Kontra K: Power
Lethal Bizzle: I Win feat. Skepta
Lil' Kleine: Kleine Jongen
Local Natives: Dark Days (Sofi Tukker Remix)
Mondo Cozmo: 11 Acre
Nothing but Thieves: I Was Just A Kid
Ohana Bam: Rebels
Otherkin: Bad Advice
P.O.S: Gravedigger
Queens of the Stone Age: The Way You Used To Do
Rae Sremmurd: Perplexing Pegasus
RAT BOY: BOILING POINT
Royal Blood: Lights Out
Run the Jewels: Panther like a Panther (Miracle Mix) feat. Trina
Salmo: Daytona
SHREDDERS: Flipping Cars
Skepta & Goldie: Road Trip
SOHN: Hard Liquor
Spoon: Pink Up
Stormzy: Return of the Rucksack
SUR: Lean Back
Syd Arthur: Evolution
Ten Tonnes: Silver Heat
The Amazons: In My Mind
Tom Morello feat. Leikeli47: Roadrunner
Tom Walker: Play Dead (Avelino x Raf Riley Remix)
Warbly Jets: Fast Change
Watt: Burning Man feat. Post Malone
X Ambassadors: The Devil You Know