Los nominados de los 2012 BAFTA Video Game Award
Y el premio puede ir paraaaaa...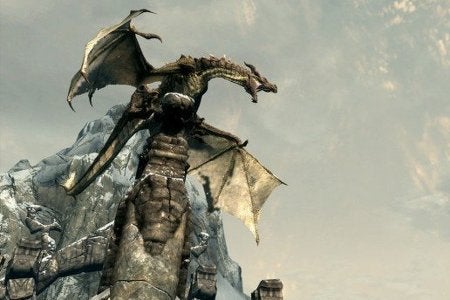 BAFTA (British Academy of Film and Television Arts) ha anunciado su lista de nominados para la gala de 2012 de la British Academy Video Games Awards y tanto Batman: Arkham City y L.A. Noire optan a ocho premios.
Uncharted 3: La Traición de Drake y LittleBigPlanet 2, con seis, y Portal 2 y Skyrim, con cinco, les siguen de cerca.
Los ganadores se anunciarán el próximo viernes 16 de marzo.
Acción
Assassin's Creed Revelations
Batman: Arkham City
Call of Duty: Modern Warfare 3
Deus Ex: Human Revolution
Portal 2
Uncharted 3: Drake's Deception
Arte
Batman: Arkham City
L.A. Noire
LitteBigPlanet 2
Rayman: Origins
The Elder Scrolls 5: Skyrim
Uncharted 3: Drake's Deception
Audio
Batman: Arkham City
Battlefield 3
Call of Duty: Modern Warfare 3
Dead Space 2
The Nightjar
Uncharted 3: Drake's Deception
Mejor juego
Batman: Arkham City
FIFA 2012
L.A. Noire
Portal 2
The Elder Scrolls V - Skyrim
The Legend of Zelda: Skyward Sword
Debutante
Bastion
Eufloria
Insanely Twisted Shadow Planet
L.A. Noire
Monstermind
RIFT
Diseño
Batman: Arkham City
L.A. Noire
LittleBigPlanet 2
Portal 2
Super Mario 3D Land
The Elder Scrolls V - Skyrim
Familiar
Dance Central 2
Kinect Sports 2
LEGO Pirates of the Caribbean
LEGO Star Wars III: The Clone Wars
LittleBigPlanet 2
Mario Kart 7
Innovación
Bastion
Child of Eden
From Dust
L.A. Noire
LittleBigPlanet 2
The Legend of Zelda: Skyward Sword
Móvil y portátil
Dead Space iOS
Magnetic Billiards: Blueprint
Peggle
Quarrel
Super Mario 3D Land
The Nightjar
Online - Navegador
Gardens of Time
I Am Playr
Monstermind
Resistance 3
Skylanders: Spyro's Adventure
The Sims Social
Online - Multijugador
Assassin's Creed: Revelations
Battlefield 3
Call of Duty: Modern Warfare 3
Dark Souls
Gears of War 3
LittleBigPlanet 2
Música Original
Assassin's Creed: Revelations
Batman: Arkham City
Deus Ex: Human Revolution
L.A. Noire
The Elder Scrolls V - Skyrim
Uncharted 3: Drake's Deception
Intérprete
Aaron Stanton (Cole Phelps) - L.A. Noire
Mark Hamill (The Joker) - Batman: Arkham City
Nolan North (Nathan Drake) - Uncharted 3: Drake's Deception
Stephen Fry (Narrator) - LittleBigPlanet 2
Stephen Merchant (Wheatley) - Portal 2
Togo Igawa (Dipolomat, Advisor and Military General) - Total War: SHOGUN 2
Deportes/Fitness
Dance Central 2
DiRT 3
Fl 2011
FIFA 2012
Kinect Sports 2
Your Shape Fitness Evolved 2012
Historia
Batman: Arkham City
Deus Ex: Human Revolution
L.A. Noire
Portal 2
The Elder Scrolls V - Skyrim
Uncharted 3: Drake's Deception
Estrategia
Dark Souls
Deus Ex: Human Revolution
Football Manager 2012
From Dust
Ghost Recon Shadow Wars
Total War: SHOGUN 2
"BAFTA Ones to Watch Award" en asociación con "Dare to Be Digital" (Juego a seguir)
Dreamweaver
Joust!
Tick Tock Toys
GAME Award de 2011 (votado por el público)
Batman: Arkham City
Battlefield 3
Call of Duty: Modern Warfare 3
FIFA 2012
L.A Noire
Minecraft
Portal 2
The Elder Scrolls V: Skyrim
The Legend of Zelda: Skyward Sword
Uncharted 3: Drake's Deception